Double Your Guitar Knowledge and Ability with Essential Guitar Theory
Guitar Lesson World: The Book is designed to teach essential guitar theory.
This book compiles my 19+ years of experience teaching guitar into the lessons
that can quickly improve your guitar knowledge and ability.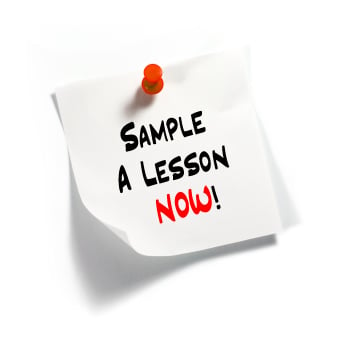 Do you always play the same licks?
Do you have trouble writing songs?
Do you want to be able to play with anyone?
Do you have trouble reading music?
Do you wonder how to form chords or scales?
Do you want to get better TODAY?
Guitar Lesson World: The Book is designed to focus your attention on essential guitar theory so you can unlock your potential. Each lesson builds upon the previous lesson so there is a clear progression through the book. Examples, practice exercises, and quizzes are given throughout the book to ensure you remember everything and apply it!
How You Will Multiply your Guitar Ability
Essential Theory – Lessons are focused on the most practical and usable theory and techniques.
Free Audio – Listen to over 125 audio examples.
Break Out of the Box – Learn multiple ways of approaching chords, scales, improvising, and more.
Scales and Modes – Learn scales and modes in three different ways so you never forget them.
Chords – Learn how they are formed and how you can use base patterns to form any chord quickly and easily.
Jam – Learn the core blues forms and how to improvise over any chord progression.
Songwriting – Learn the most popular song form and write a song.
Lead guitar – Learn to write SOLOS! Break down chord progressions to create new and inventive solos as well as parts for your entire band!
Ear Training – Learn two best exercises for training your ears
Guided Practice – Exercises, practice charts, quizzes to make sure you learn and apply everything.
Wire Binding – Lay your book flat on your music stand or table
Look Inside
Click on the images to take a look inside the book
Do You Have Questions?
If so feel free to contact me. I'd be happy to answer any questions that you might have about the book.
Special Bonus if you act now!
Save $5 on the book or 40% on the Book/PDF combo
Audio
Audio is provided as a download when you purchase the book. If you bought it before the audio was downloadable, you can find it here.
Book Details
Author: Patrick MacFarlane
Publisher: Patmac Publishing; 1st Edition (November, 2006)
Paperback: 168 Pages, Wire-O Binding (lays flat on music stand)
Dimensions: 11 x 8.5 x 0.5 inches; Weight: 1.33 pounds
Language: English
ISBN-13: 978-0-9788877-0-4
ISBN-10: 0-9788877-0-0
Copyright © 2006 by Patrick MacFarlane. All Rights Reserved.
Printed in the United States of America
Shipping
All USA orders are shipped USPS Mail. International orders are shipped by USPS First-Class Mail International to only these countries.