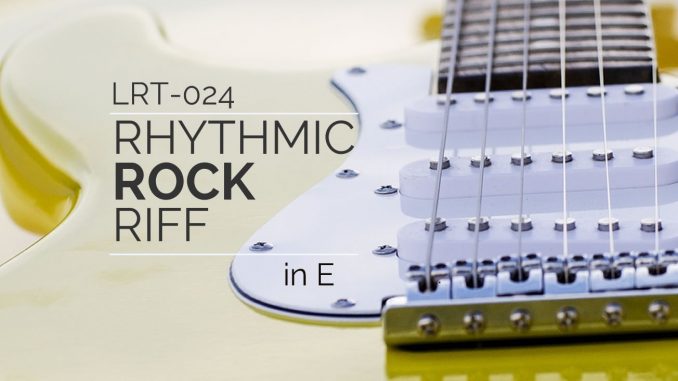 This fun rhythmic rock riff will have you playing bends, staccato, eighth notes, and sixteenth notes in the key of E.  What I love about this riff, by Charles Gervase, is that he uses the same rhythm to start, but varies the rhythm slightly at the end of the second measure.  This is a great technique that you can use in your music to develop interest without diverging from the theme of the music.
I recommend practicing this technique on a thematic riff that you write.  You might notice that it forces you to use fingerings that you wouldn't normally use.  This is great for breaking ruts in your playing in a fun way.

FYI: For music theory purists, the key signature notated above is in the key of C (no flats or sharps), but the accidentals clearly show that this is in the key of E.  It uses the notes E, F#, G#, B, and C#.