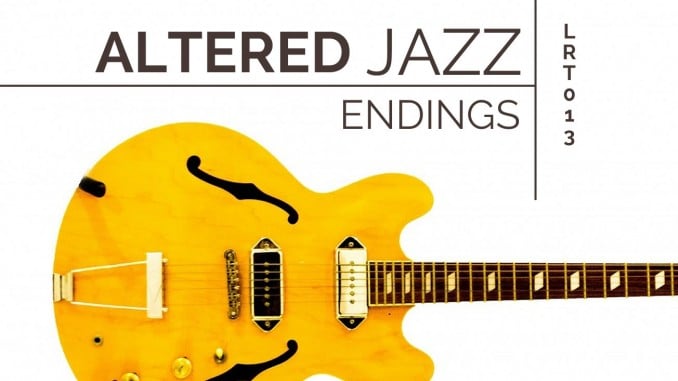 Learn two altered jazz endings in the key of C major.
Both of the following examples were notated and played by Roman Garcia.  The first ending uses chord tones from an altered chord.  In jazz, altered chords are dominant chords that alter (replace) the ninth and fifth by a semitone.  It may include two alterations, but not the original note.  For example, the ending below uses a ♭9, ♯9, and ♯5, but you will not find a natural 9th or 5th.

The next jazz ending uses chord tones from the altered scale.  The altered scale uses notes similar to the altered chord tones, however it may include all the possible dominant 7 altered chord tones.  For example, the G7 altered scale includes G A♭, A♯, B, D♭, D♯, F.  This is the root, ♭9, ♯9, 3, ♭5, ♯5, ♭7.  The ending below only uses the root, ♭9, ♯9, 3, and ♭7.

In practice, the absence of a fifth in altered harmonies means that you can easily use a tritone substitution, but that is beyond the scope of this article.  Enjoy the endings.