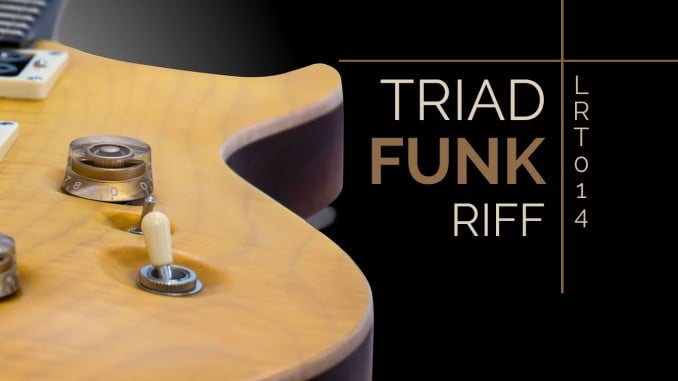 Learn a fun way to play triads to play a funk riff consisting of sixteenth notes.
This week's riff, by Charles Gervase, uses the same pattern over both measures.  In total, four triads are given.
First Measure Triads
Am: xxx555
C: xxx553
Second Measure Triads
Gm: xxx333
B♭: xxx331 (enharmonic with A♯)
Tips
Keep a steady right hand with an alternate strumming pattern.  It should move at the pace of a sixteenth notes even when playing the dotted eighth note.
Be sure to mute the triads by lifting your left hand off the fretboard while touching the strings.
Don't barre the minor triads because it will be harder to move to the major chord afterwards.
Have fun with it!