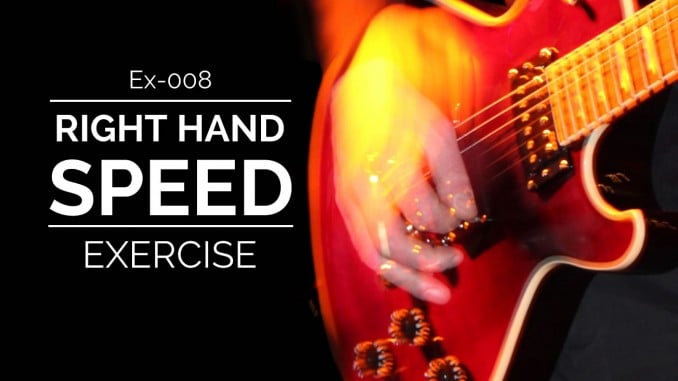 This is a simple and effective exercise for developing right hand speed.
Play it on every string.  You should concentrate on your right hand movement and try to relax.  If you start feeling too much tension in your right hand, slow the tempo.  It is important that you use a metronome with this exercise.
Although this exercise uses the major scale notes ascending then descending.  You can replace them with other scales that you want to practice.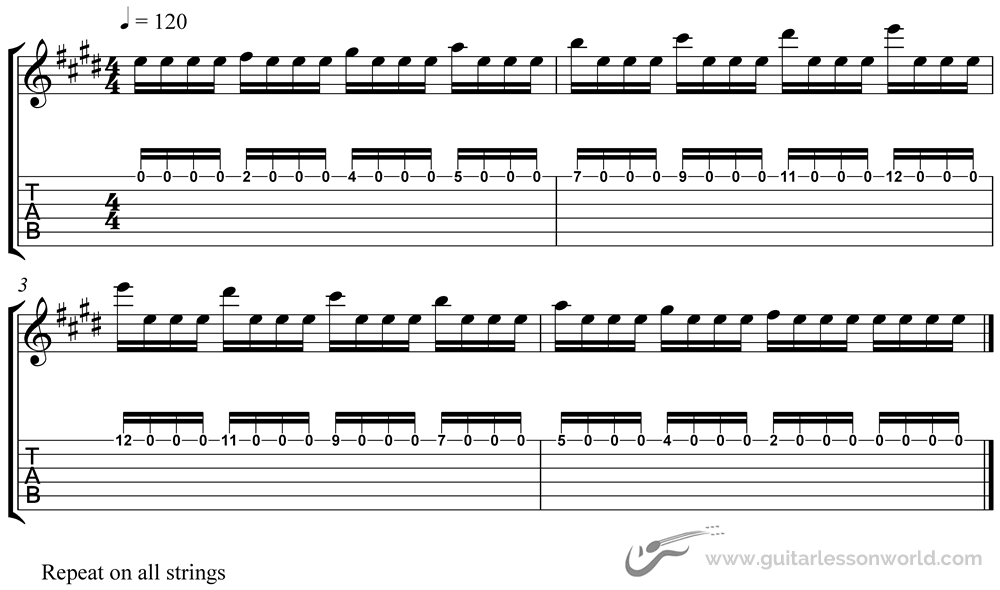 This exercise was written and recorded by Vladyslav Chabanenko.
Subscribe for Free Content, Tips, and More!
3 Reasons to Subscribe to the GLW Newsletter:
Free Stuff! You'll get free content that is exclusive to my newsletter subscribers!
Content tailored to you. Over time, I'll get to learn more about you and deliver content that motivates you to learn, play and be inspired!
No spam. Just real content that's meant to make a difference in your playing
Enter your name and email, and you're on your way!
Hello again! You're already subscribed to the GLW newsletter. Thank you for being a part of the GLW community. If you have a question, just send an email using my contact page. I'd be happy to help!