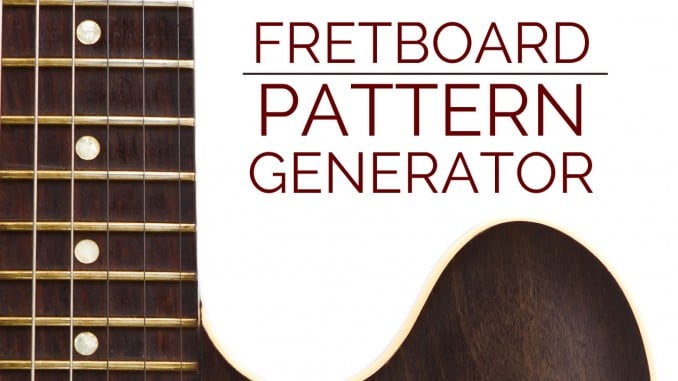 Generate fretboard scale patterns with this handy tool.

Fretboard Scale Generator
Select a root note and a scale to see it on a 12-fret fretboard.
More Information on Scales and Modes
If you want to learn more about the scales and modes, I recommend checking out my lessons on the major scale, pentatonic scales, and the modes.