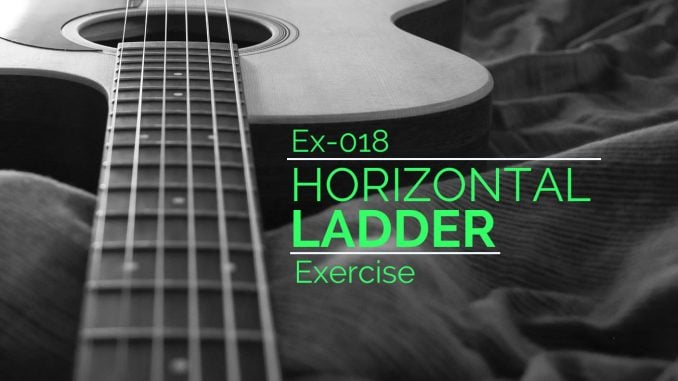 Improve your fretboard knowledge with this rut-breaking ladder exercise from my upcoming book on learning the fretboard.  This exercise can be applied to any sequence of notes, such as a scale, mode, or arpeggio.
It is a simple exercise that is extremely effective if you use it properly.  It does two things.
It forces you to think about the notes as you play them because you don't play them in a normal sequence.
It breaks ruts because it helps you practice in a non-conventional way.
This exercise is simple.  In other words you use the following steps:
Play a note of the sequence.
Skip over the next note and play the note after that one.
Play the skipped note.
Repeat steps 2 and 3 until you complete the sequence.
In the example below, I use the natural notes (no sharps or flats) on the 1st string.  I recommend playing it with other note sequences, such as the major scale.  You are not limited to a single string.  Feel free to use the technique with scale patterns across multiple strings.
To maximize your learning, don't use tablature so you force yourself to read the notation.
For more exercises and tips on learning the fretboard, check out this free lesson and The Secrets to Learning the Fretboard.
Ex-018 Horizontal Ladder Exercise PDF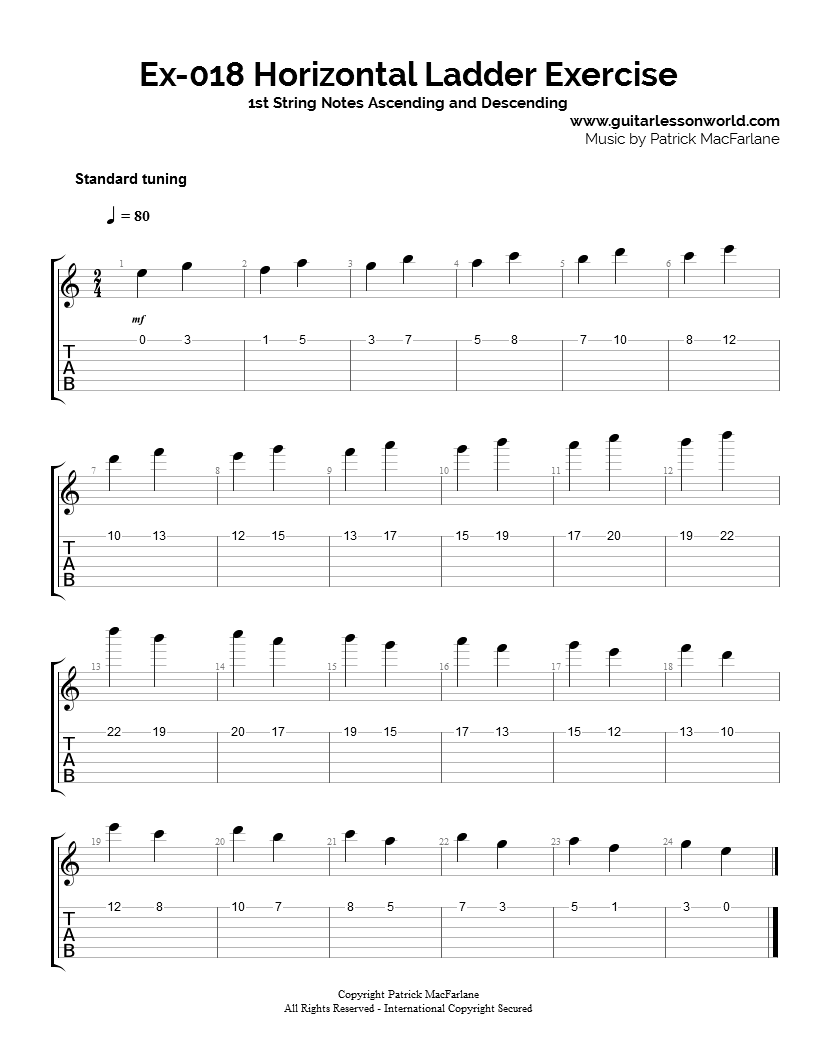 Subscribe for Free Content, Tips, and More!
3 Reasons to Subscribe to the GLW Newsletter:
Free Stuff! You'll get free content that is exclusive to my newsletter subscribers!
Content tailored to you. Over time, I'll get to learn more about you and deliver content that motivates you to learn, play and be inspired!
No spam. Just real content that's meant to make a difference in your playing
Enter your name and email, and you're on your way!
Hello again! You're already subscribed to the GLW newsletter. Thank you for being a part of the GLW community. If you have a question, just send an email using my contact page. I'd be happy to help!