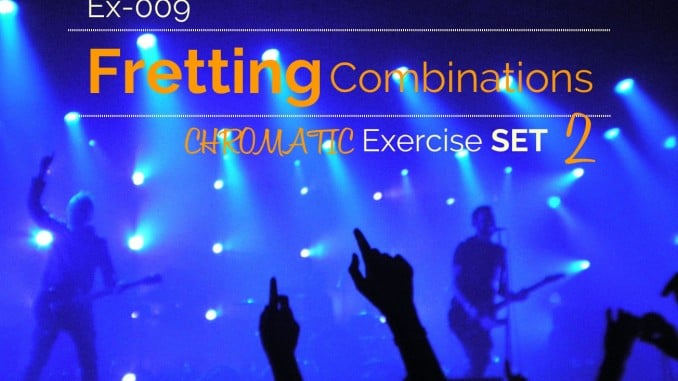 This is the second of eight sets of chromatic exercises.  It is a continuation of Ex-007 Fretting Hand Exercise Set.  It continues to work your fretting hand, but with new combinations.   This exercise set is great for warmups and finger independence.  Once you know the pattern, you can move it up the fretboard fret by fret.
I recommend trying it as notated and up an octave (12 frets) so you have the feel with different fret spacing.
The following exercises were written and recorded by Eddie Bond.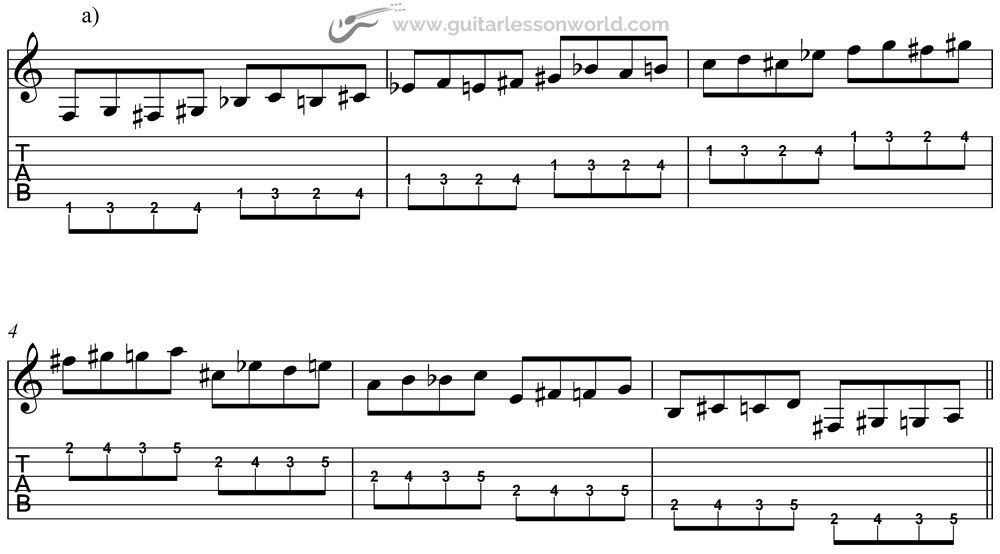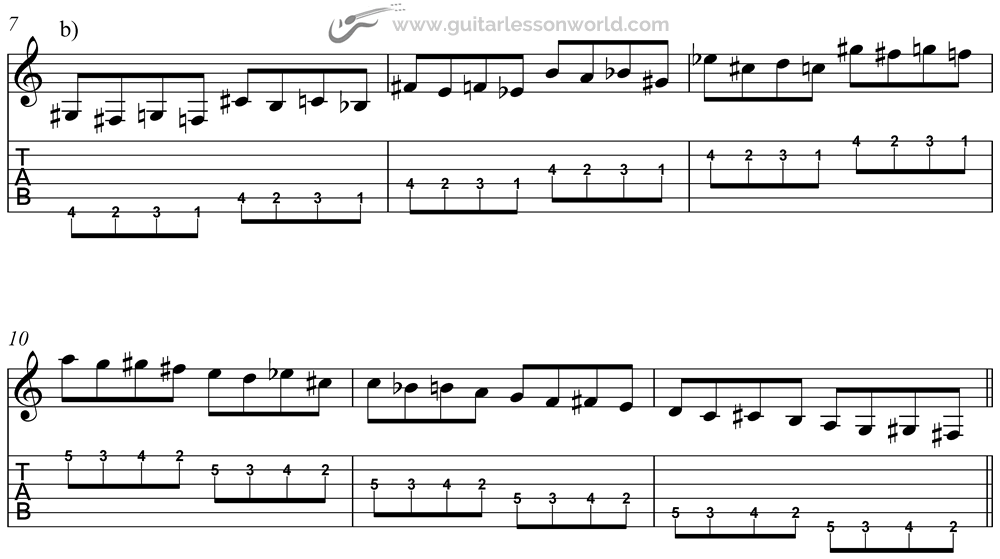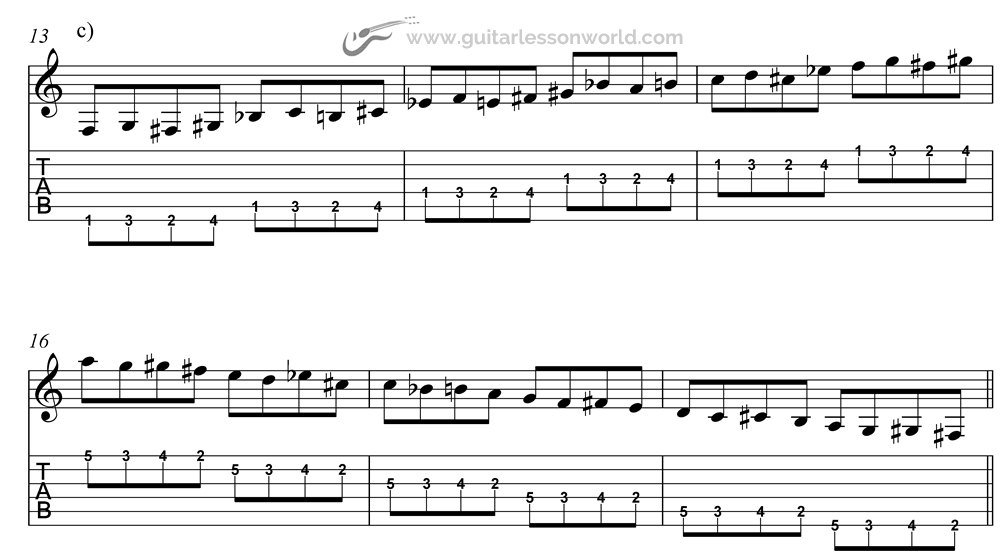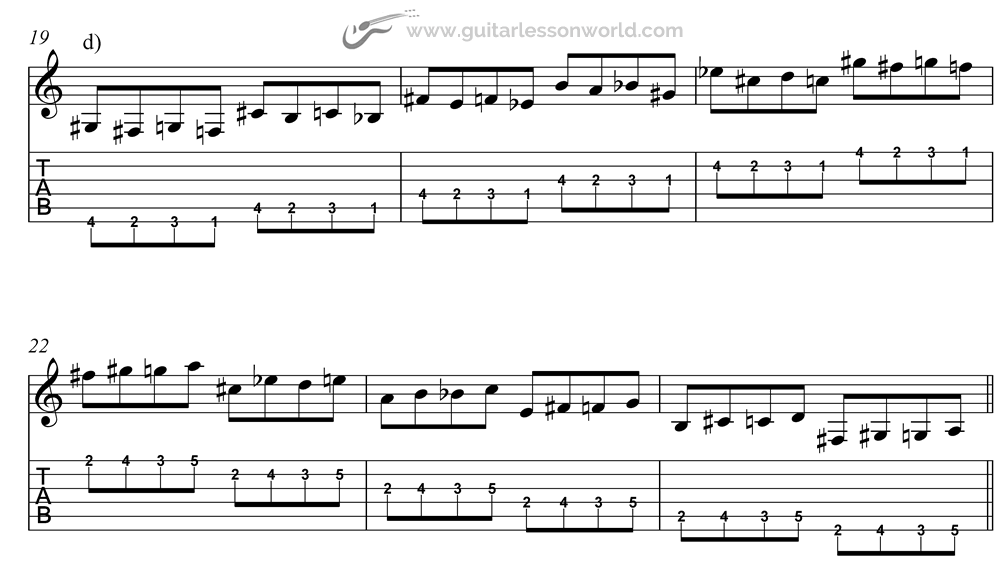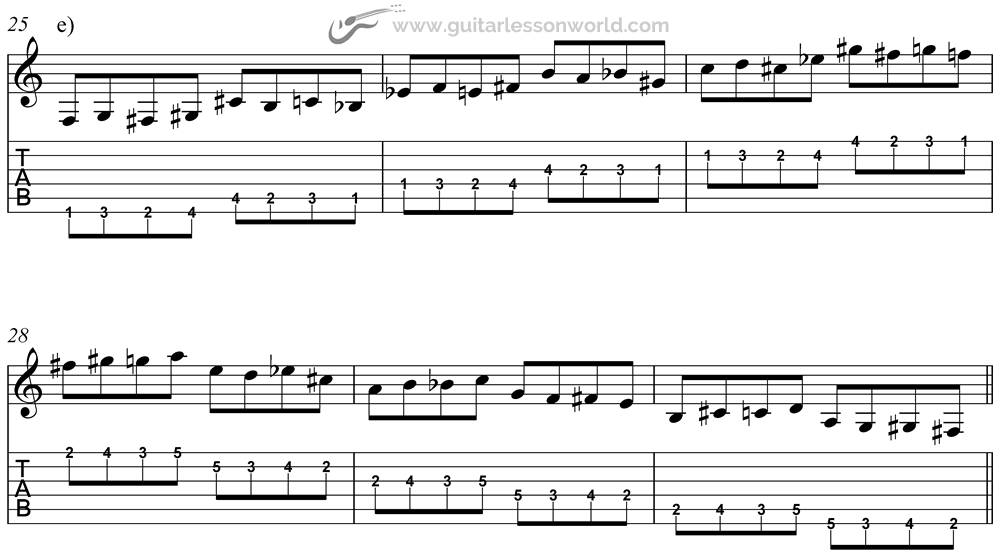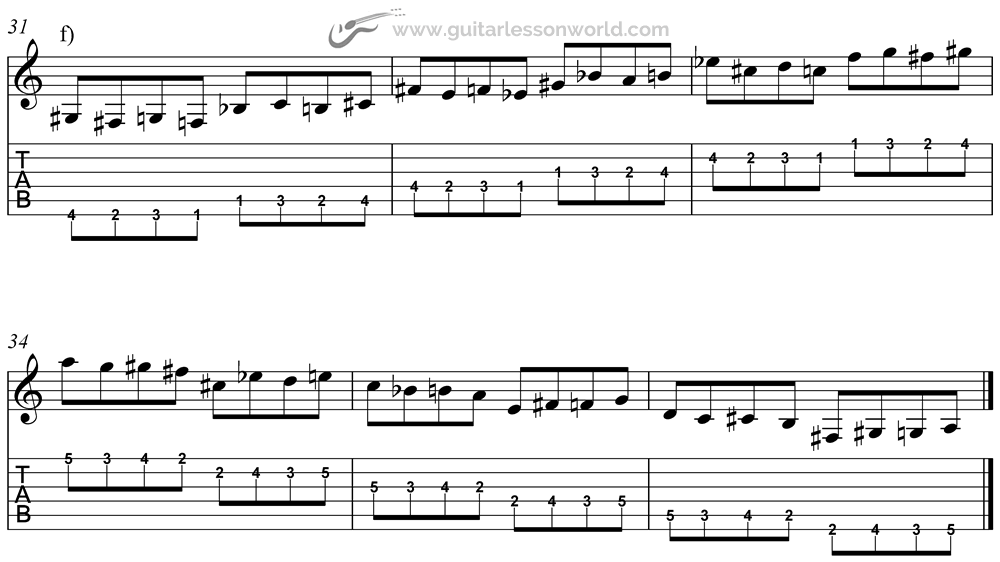 Subscribe for Free Content, Tips, and More!
3 Reasons to Subscribe to the GLW Newsletter:
Free Stuff! You'll get free content that is exclusive to my newsletter subscribers!
Content tailored to you. Over time, I'll get to learn more about you and deliver content that motivates you to learn, play and be inspired!
No spam. Just real content that's meant to make a difference in your playing
Enter your name and email, and you're on your way!
Hello again! You're already subscribed to the GLW newsletter. Thank you for being a part of the GLW community. If you have a question, just send an email using my contact page. I'd be happy to help!