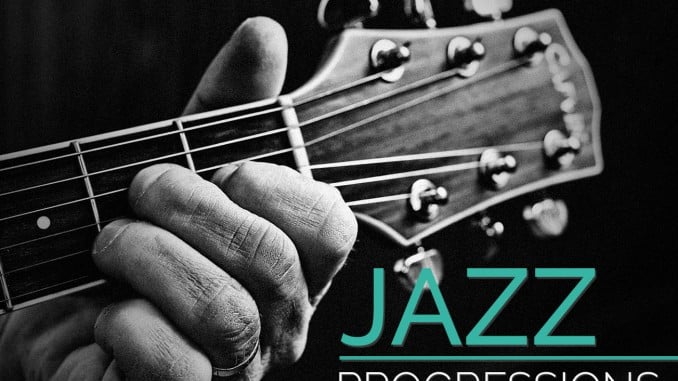 Jazz Progressions are simply common chord progressions in jazz music. One of the most common progressions is the ii-V-I progression. The ii-V-I sounds at its best when you use seventh chords and their expanded voicings. As you already know from past lessons, the ii chord is a minor chord, the V chord is a dominant chord, and the I chord is a major chord. So the most basic Jazz progression is the ii minor 7 – V dominant 7 – I major 7. In the key of C, this progression is Dm7-G7-Cmaj7.
Below, you will find a few examples to experiment with in addition to a set of chord diagrams showing various ii-V-I progressions.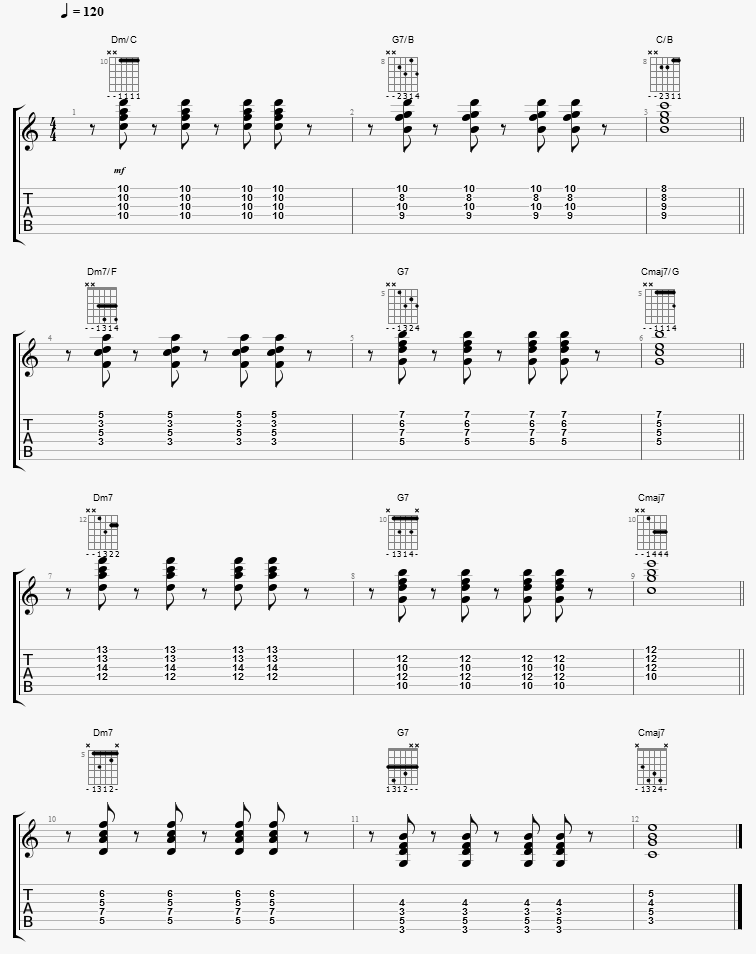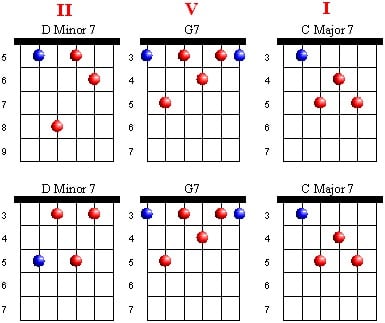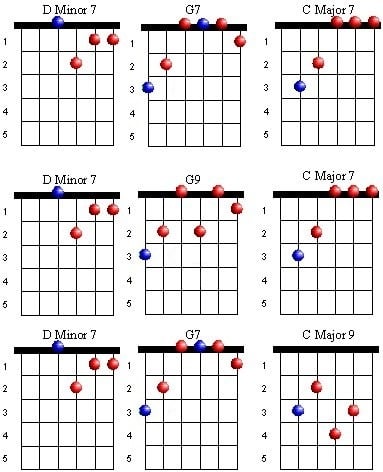 Subscribe for Free Content, Tips, and More!
3 Reasons to Subscribe to the GLW Newsletter:
Free Stuff! You'll get free content that is exclusive to my newsletter subscribers!
Content tailored to you. Over time, I'll get to learn more about you and deliver content that motivates you to learn, play and be inspired!
No spam. Just real content that's meant to make a difference in your playing
Enter your name and email, and you're on your way!
Hello again! You're already subscribed to the GLW newsletter. Thank you for being a part of the GLW community. If you have a question, just send an email using my contact page. I'd be happy to help!