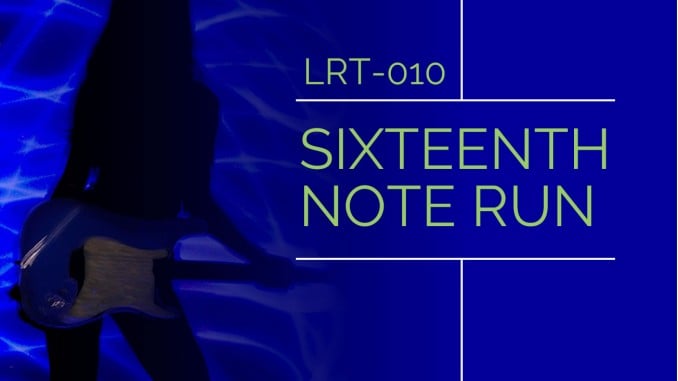 Enjoy this fast and fun sixteenth note run written and recorded by Charles Gervase.  If you look closely at this lick, it does not fit the mold of a common scale.  The first measure uses four sharps, such as in the key of E, but it also uses F and G to form chromatic lines.  The second measure shifts the same pattern up a perfect fourth.  The cool thing about this lick is the 6-note chromatic run in the middle of each measure.  I had fun with this one, and I hope you do too!

Subscribe for Free Content, Tips, and More!
3 Reasons to Subscribe to the GLW Newsletter:
Free Stuff! You'll get free content that is exclusive to my newsletter subscribers!
Content tailored to you. Over time, I'll get to learn more about you and deliver content that motivates you to learn, play and be inspired!
No spam. Just real content that's meant to make a difference in your playing
Enter your name and email, and you're on your way!
Hello again! You're already subscribed to the GLW newsletter. Thank you for being a part of the GLW community. If you have a question, just send an email using my contact page. I'd be happy to help!