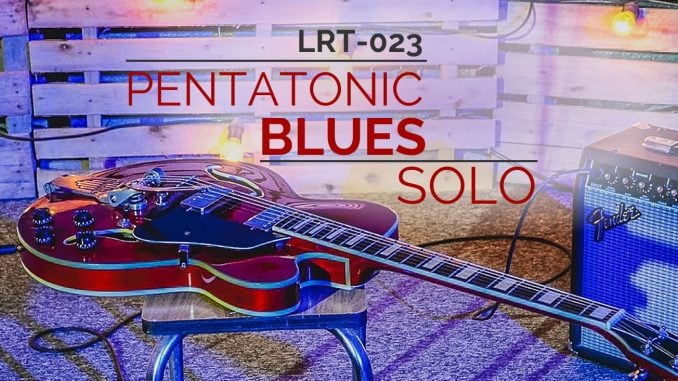 Learn a complete blues solo based on the pentatonic scale, written and recorded by Francesco Cagnacci!  Included is the full audio and backing track.
Before the solo starts, the track plays through the rhythm part for several measures (tab included at the bottom of this page).
What I love about this solo is the simplicity of it.  It works on bends and scale runs.  One thing that you'll notice is that he creates interest at the end of a normal scale run by pivoting back one note in measure 30.  Sometimes a simple modification on a scale run changes it just enough.
If you're having trouble, try each lick individually before putting it together.  Enjoy!  This one is fun for any blues fan.
Solo
LRT-023 Pentatonic Blues Solo (PDF)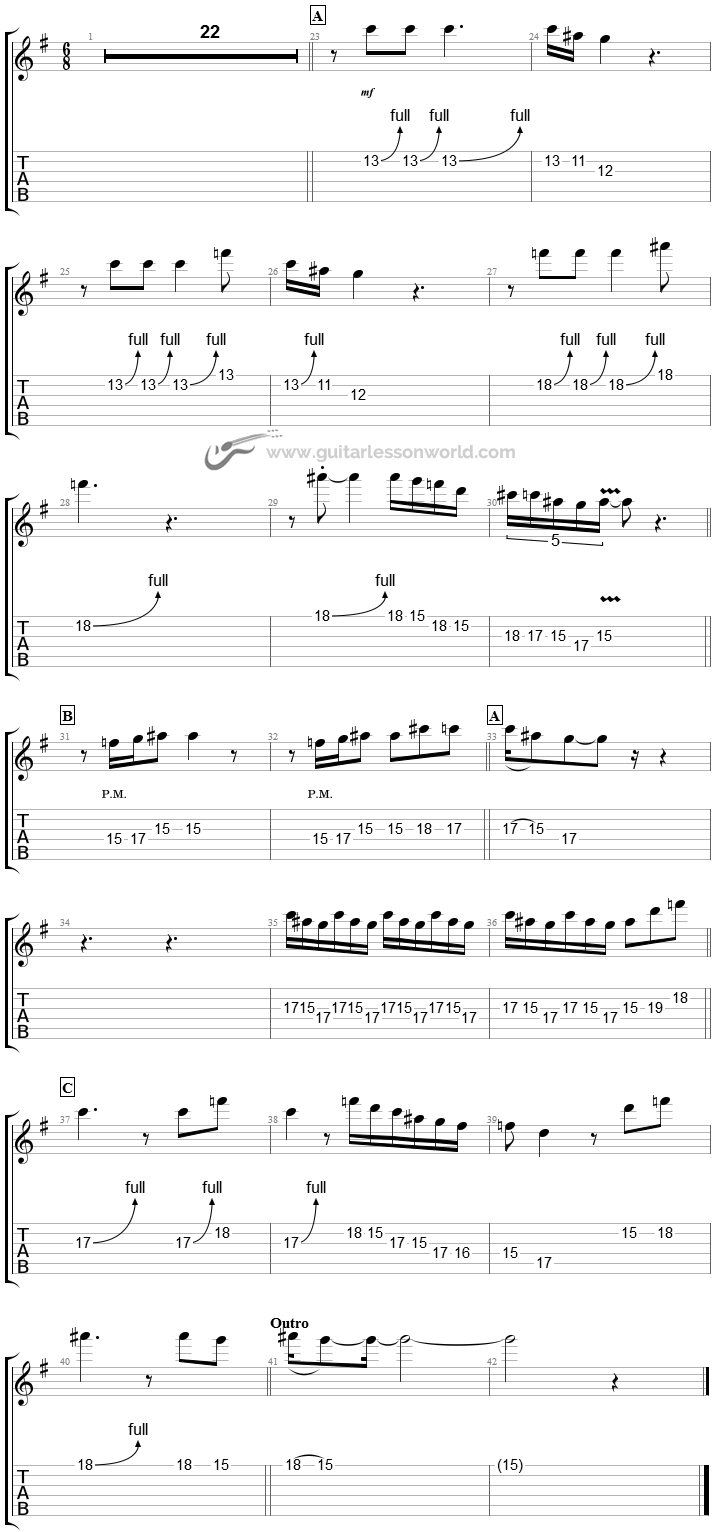 Rhythm Riff (and Backing Track)
LRT-023 Pentatonic Blues Solo Rhythm Part Notation (PDF)