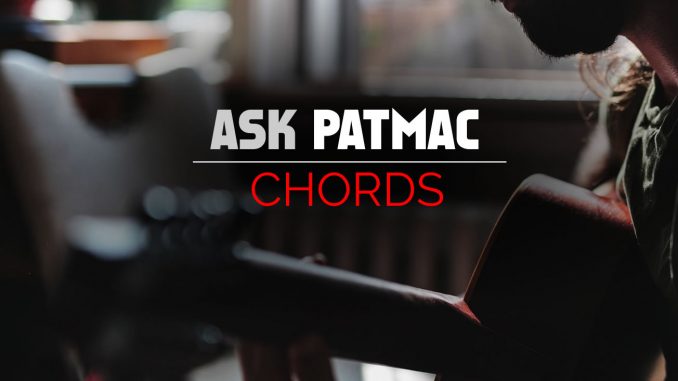 Question
What are your personal favorite 3 "exotic" or less commonly known guitar chords that you recommend for intermediate/advanced guitarists?
Answer
Exotic chords usually require a special rule to use it well. I don't recommend them often, so I'll try to give use cases with my chords.
For blues, I always teach the dominant 9 chord rooted on the 5th string. You can replace it with just about any dominant chord in a blues progression. It is a fun one to slide into chords too.
For a Jazzier feel, I like to use dominant 13th chords in place of dominant 7th chords. Specifically, the following voicing: G13 3-X-3-4-5-X. This works very well in a ii-V-I progression.
To get sporty, I sometimes use a diminished seventh chord as a "pivot" to change keys mid-song. One way to do this is to substitute a dim7 chord for the V chord. You can select one rooted on the flatted-tonic, but I like to select it by the 3rd of the V chord (hint: it's the same note). Then you resolve the dim7 chord to a maj7 chord that is rooted a half step higher than any note in the diminished chord.
Example: In the key of C, you'd normally play a G7 as the V chord. You can substitute Bdim7 (the 3rd of G7), which includes the notes (B, D, F, and Ab). Then you can any of the following that are rooted a half step higher than the dim7 chord tones: Cmaj7, D#maj7, F#maj7, or Amaj7. Cmaj7 is the current key, so there are three others to choose. For more information, I have a lesson on diminished chords: https://www.guitarlessonworld.com/lessons/diminished-chords/
For More Answers to this Question
You can find more answer to this question at https://musiciantuts.com/guitar-chords
Subscribe for Free Content, Tips, and More!
3 Reasons to Subscribe to the GLW Newsletter:
Free Stuff! You'll get free content that is exclusive to my newsletter subscribers!
Content tailored to you. Over time, I'll get to learn more about you and deliver content that motivates you to learn, play and be inspired!
No spam. Just real content that's meant to make a difference in your playing
Enter your name and email, and you're on your way!
Hello again! You're already subscribed to the GLW newsletter. Thank you for being a part of the GLW community. If you have a question, just send an email using my contact page. I'd be happy to help!