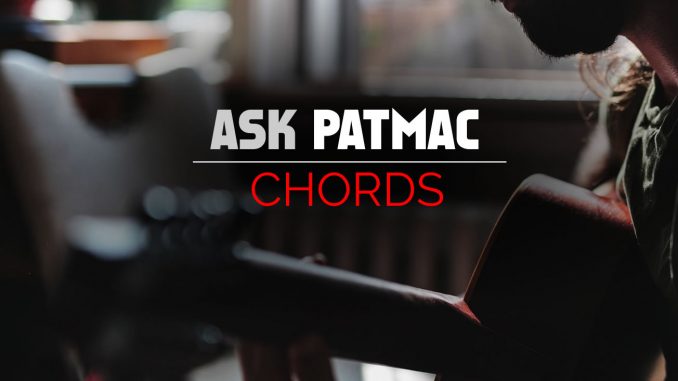 Question
What are some of the biggest mistakes you see beginner guitar players make when learning: a) basic guitar chords and b) barre chords.
Answer
a. Every individual is different, but a common issue is striking all the notes well.  To do it well requires coordination of both hands.  My friend, Bob, was learning to play and he seemed tense when he played.  It affected his ability to strike all the notes.  I noticed a common problem with his playing.  His fretting hand elbow was not close to his body.  This throws off the alignment of the wrist with the guitar neck.  By adjusting his elbow, he was able to grip the chords more easily and play relaxed.  This helped him correct the issue in his playing.
b. Beginners often struggle with three barre chord issues.  1. They omit the higher notes of the chord.  This usually means that they play a power chord instead (with the three lowest notes).  Since power chords are not major or minor, the chord loses its chord quality (major or minor).  2. Another common problem is that the barre does not hold down all the strings well enough.  Sometimes the fleshy part of the finger fails to press the string enough.  When this happens, the string is muted.  I had this problem when I started.  It was usually the 3rd of the chord too!  3. A third problem is when the barred finger isn't properly applied.  Most barre chords use the index finger on its side rather than flat.  When you play with it flat, you pull your elbow from the body and struggle to fret all the notes.  When it is rolled partially on its side, your elbow is close to the body and your fingers can fret the notes more easily.
More Answers to this Question
This question was asked to several guitar experts.  Check out the article from https://musiciantuts.com/guitar-chords/