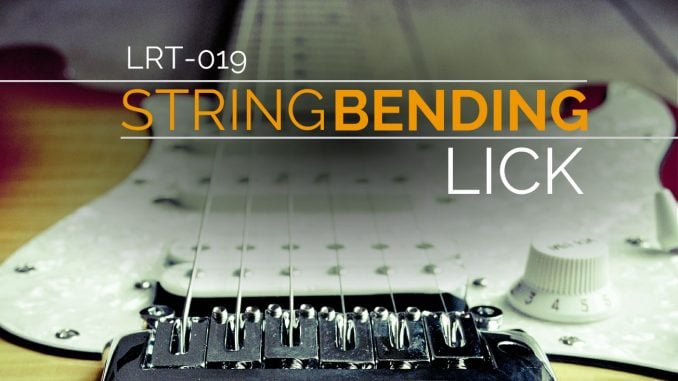 Play this string bending lick for fun or to practice your bends.  It was written and recorded by Charles Gervase.
This lick covers a 1.5 step bend and full (1 step) bends on the 2nd and 3rd strings.  This lick goes slow enough that you can practice hitting your target notes.  The key is to develop your ear and feel with this one so you can hit those target notes at any time!
If you're having trouble hitting the proper pitch, play the target note first to get a feel for it.  Ex. To play a target note for a 1.5 step bend, play 3 frets up.

Subscribe for Free Content, Tips, and More!
3 Reasons to Subscribe to the GLW Newsletter:
Free Stuff! You'll get free content that is exclusive to my newsletter subscribers!
Content tailored to you. Over time, I'll get to learn more about you and deliver content that motivates you to learn, play and be inspired!
No spam. Just real content that's meant to make a difference in your playing
Enter your name and email, and you're on your way!
Hello again! You're already subscribed to the GLW newsletter. Thank you for being a part of the GLW community. If you have a question, just send an email using my contact page. I'd be happy to help!