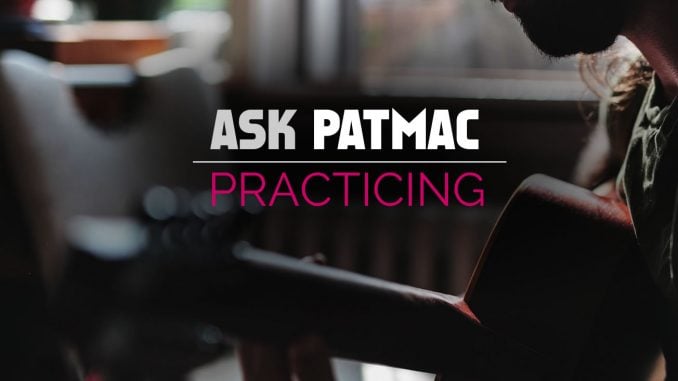 Question:
When I try to improvise over a backing track, I always get kinda lost. I'm always concentrating on which notes I am playing and not on which bar I am on. Do you have any tips, that will help?
–Ben Kirmse
Answer:
Learning to improvise over chord changes is always difficult at first.  Here are some strategies to help you learn the changes more effectively.
Play root notes only.  This simple exercise will help you learn the timing.
Play a theme (one measure long) and repeat it at each measure.  Shift the theme as you shift chords.
Play only one scale over the chords.   For example, play over the I chord with the appropriate scale.  Over the IV and V, Play the root note.
Slow down the backing track.  Audio editing software can do this.  Audacity is an open source editor.  There are numerous options for this.
Use strategy 2 from above (1 bar theme) then improvise over a certain section of the chord changes.  For example, improvise over the IV or the turnaround at the end.
As you can tell, I'm just slowing it down and breaking it down into simpler parts. This will help you train your ear and timing.
Some people use one scale over the whole progression.  This will make it harder to learn the chord changes, which is why I suggest some of the strategies above.
–Patmac